---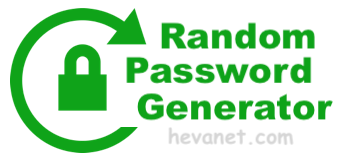 You have found the best and most popular online Random Password Generator. You can choose which combination of lowercase letters, uppercase letters, numbers, and symbols you want your random password to include.
In addition, you can choose the length of the password and even include dashes so your password is easier to read.
Please make your selection. We will generate a new random password every time you click "Make". The "Copy" button will copy the current password to your clipboard so you can paste it elsewhere.
---
Copyright
|
Privacy Policy
|
Disclaimer
|
Contact