Rolleiflex twin lens cameras - Party On! A second time!!!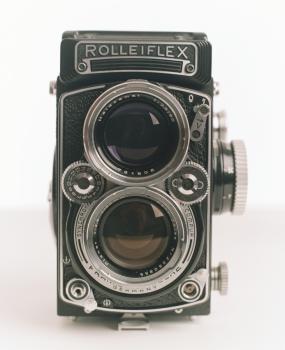 I can't seem to quit. I found a really cheap but like new Rollei T c.1962. I installed a brighter screen and Voila! another party camera.
This party was for KBOO FM , a community owned radio station. One of the board members was leaving for a year to study with a Buddhist monk. He promised to return with more peace and harmony. Rather as nice idea, don't you think?
I used a very old compact Minolta flash and Kodak VC160 color print film.
The image used in the upper right corner on this page is of a c.1956 Rolleiflex 2.8E model 1 in very nice condition. The Rollei T that I used to take these images is in even nicer condition.