Halebeedu - Southern India
I have been to Europe. I have been to Japan. I have seen some truely remarkable things. But nothing even comes close to the jewels to be found in India. The images here are from a place in Southern India called Halebeedu. It is also known as Halebid and can be found just outside of a place called Hassan.
These images were taken using the Mamiya 7 50mm L and Rolleiflex 3.5F Planar cameras and lenses I had taken with me. I used Kodak TMax100 to get the best possible resolution from this format. The negatives are smaller than I'm used to printing from, so I wanted to preserve as much of the beauty as I could.
Next trip I plan on taking an Ikda Anba 4x5 view camera and several small portable lenses. Until then, the 11x14 prints that I have made from the 120 format work has delighted and confused friends. Confused, because we don't recall reading about such beauty in our art or history books.
---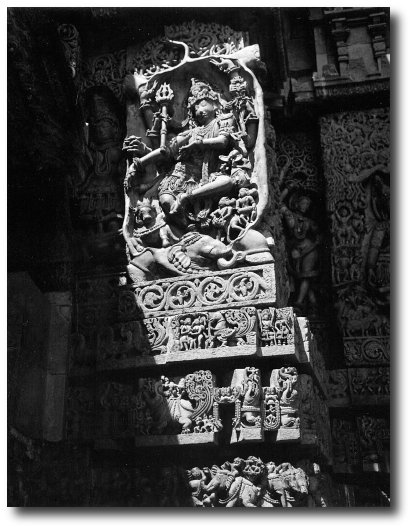 Temple details - Mamiya 7, 50mm L
Shiva being born from the body of an elephant.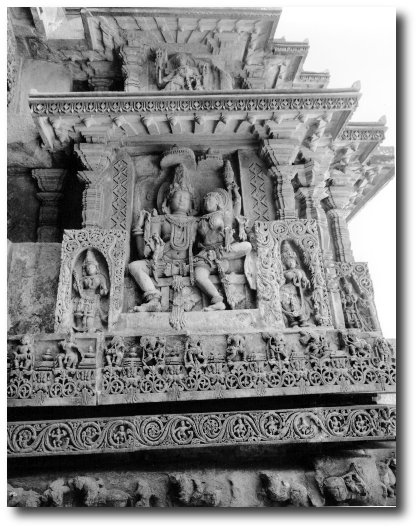 Temple details - Mamiya 7, 50mm L
Temple carvings of, I believe, Shiva and his consort.

Temple details - Mamiya 7, 50mm L
These are at eye level and help form the base of the structure.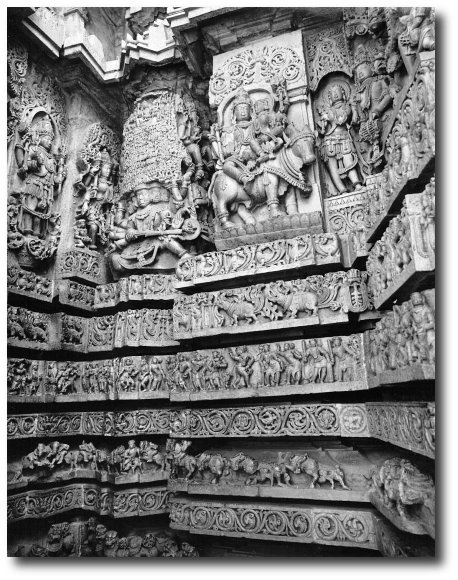 Temple wall details - Mamiya 7, 50mm L
Carvings extend from the base of the temple all the way to the roof. It seems that every possible surface has been touched.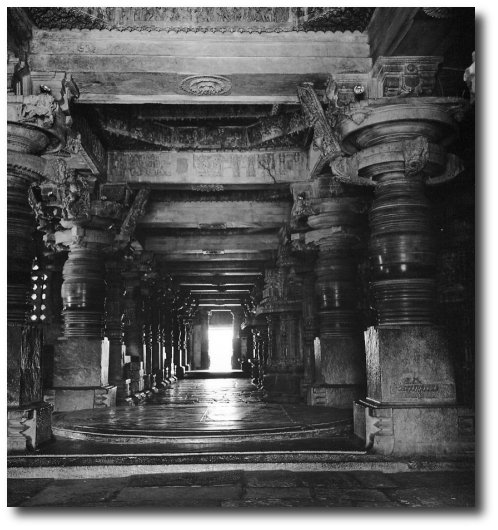 Temple walls - Rolleiflex 3.5F
Looking through the main temple reveals the dance platform where the god is worshipped.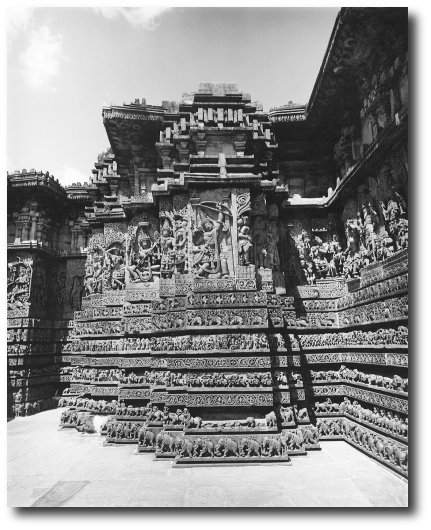 Temple walls - Mamiya 7, 50mm L
This shows the extent of the details that have been carved from stone. The texture is exquisite.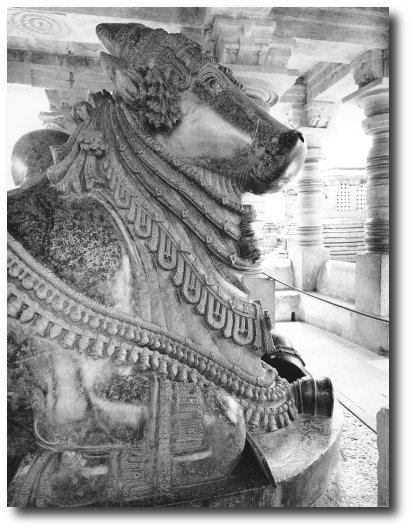 Nandi - Mamiya 7, 50mm L
There are two Nandi at Halibeedu. This is of the cow. I read where these are in meditation at all times forever.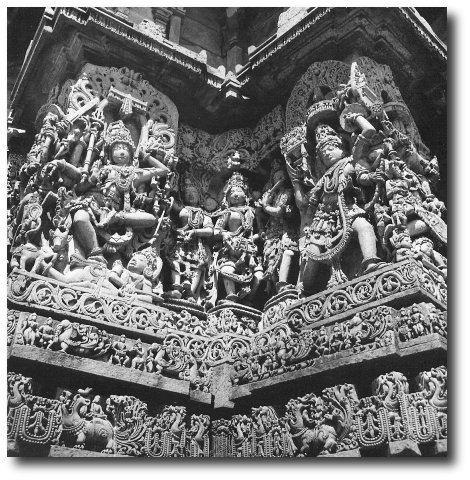 Straight from the holy books - Rolleiflex 3.5F Planar
The stone carvings are supposedly from the declining period of Indian art. If this is declining I would like to see the hieght of the art movement! The larger carvings depict scenes from history and the holy books (including the Upanishads, the Gita, and the Ramanayana).